Thank you for your signing up to The Top 3 Mistakes People Make When Downsizing!
More great ideas can be found in my book, "The Secret Sauce of Downsizing" just by clicking on the button Grab Your Copy Now on Amazon.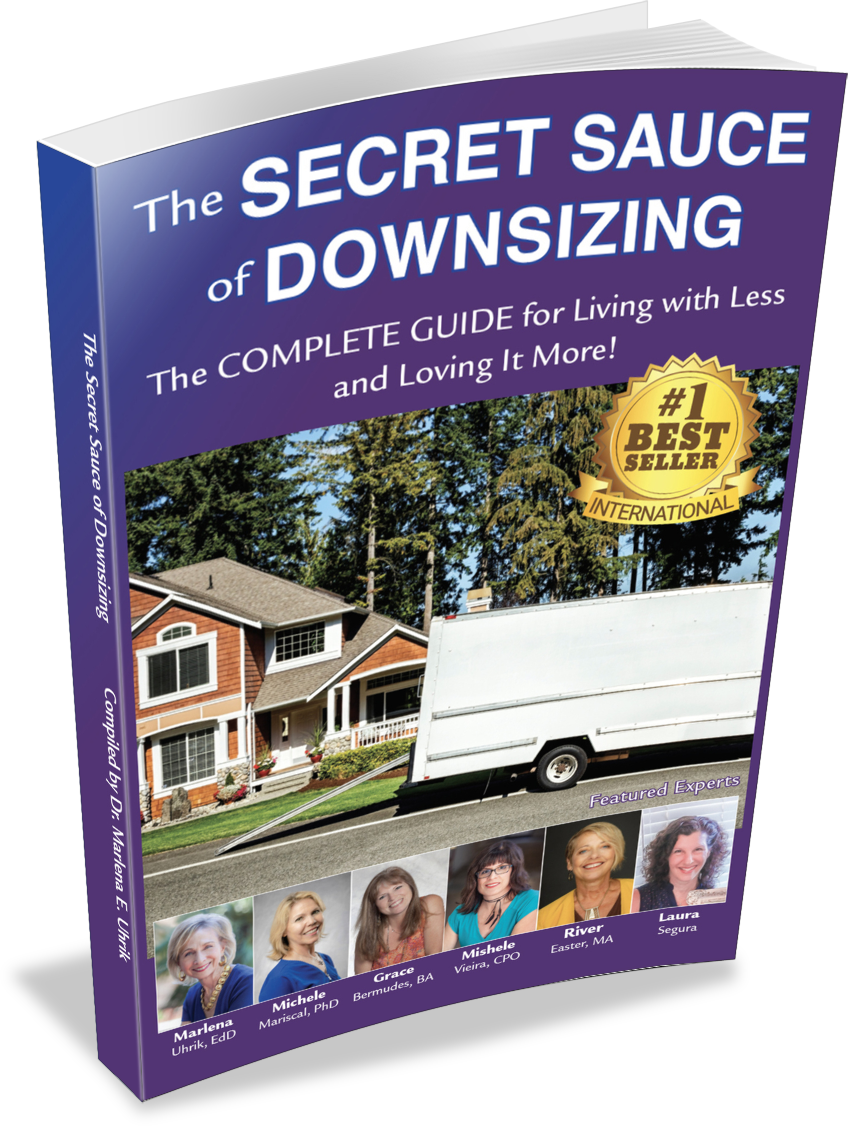 Before you download your eBook, check out my Book:
The Secret Sauce of Downsizing – The Complete Guide for Living with Less and Loving It More
Do you want to know: Where to start? What to do? How's this going to work?
The Secret Sauce of Downsizing is a book for anyone at any age who wishes to simplify, organize, downsize or just change up their lifestyle!
This book covers everything from soup to nuts in regards to downsizing, with tips and solutions from experts in all areas from Professional Organizing, to Legal, to Home Buying and Selling, to Mindset, to Communicating with Loved ones and so much more!